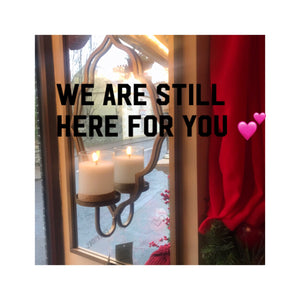 Ok - so I'll be going into physical hibernation for the next 6 weeks , BUT I'll be in Technological "Wokeness" .
So in accordance with guidelines, the shop door will be closed from midnight tonight (well it closed at 6pm this evening 21st October). But THE GOOD NEWS IS, now that I'm online here
You can browse night, noon and morning and should you wish, pick your chosen piece or pieces.