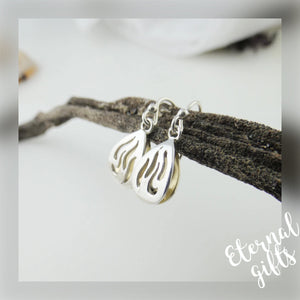 Eternal Elphin
Bealtaine Earrings Sterling Silver by Banshee Silver
Regular price
€55,00
€0,00
Unit price
per
Tax included.
Bealtaine and the Festival of Fire was the beginning of the Summer season. It was celebrated with fire. Great bonfires were built and represented the purification and transition from the darker seasons into the warmer weather. It was the start of the longer days, the time of growth and the hope of a good harvest. In Medieval Ireland, Bealtaine was celebrated on the central hill of Uisneach. This was 'the mystical navel of Ireland', upon which rested a great stone Ail na Míreann. It was said to mark the meeting point of the five provinces. It represents the flames and fire of Bealtaine. Irish design, sterling silver.
This product measures 27mm long and 10mm wide.
Match with The Bealtaine Neckpiece .
---